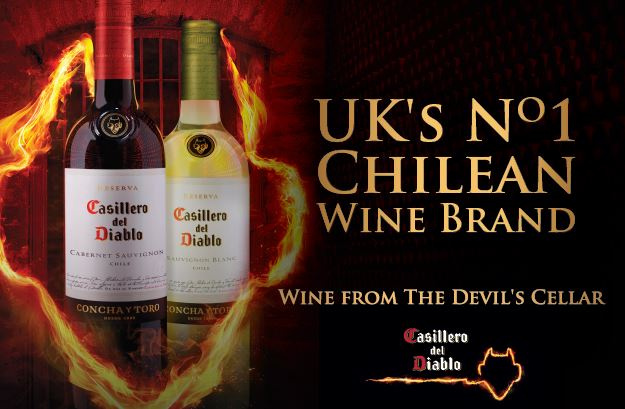 Concha y Toro UK are pleased to announce an excellent set of sales results in the 12 weeks up to and including Christmas 2018. Nielsen Scantrack data just released shows Concha y Toro brands delivered +18.3% value growth versus the same period in the previous year, and its market-leading brands Casillero del Diablo, Cono Sur and Trivento performed even better, at +19.8% in both value and volume over the same period.
The overall still wine market was slightly up in value versus a year ago on the 12-week measure, at +2.2%.
In terms of absolute value change, Concha y Toro's brands delivered the greatest change, +£14.4 Million versus the corresponding 12 weeks in 2017 (please see chart below)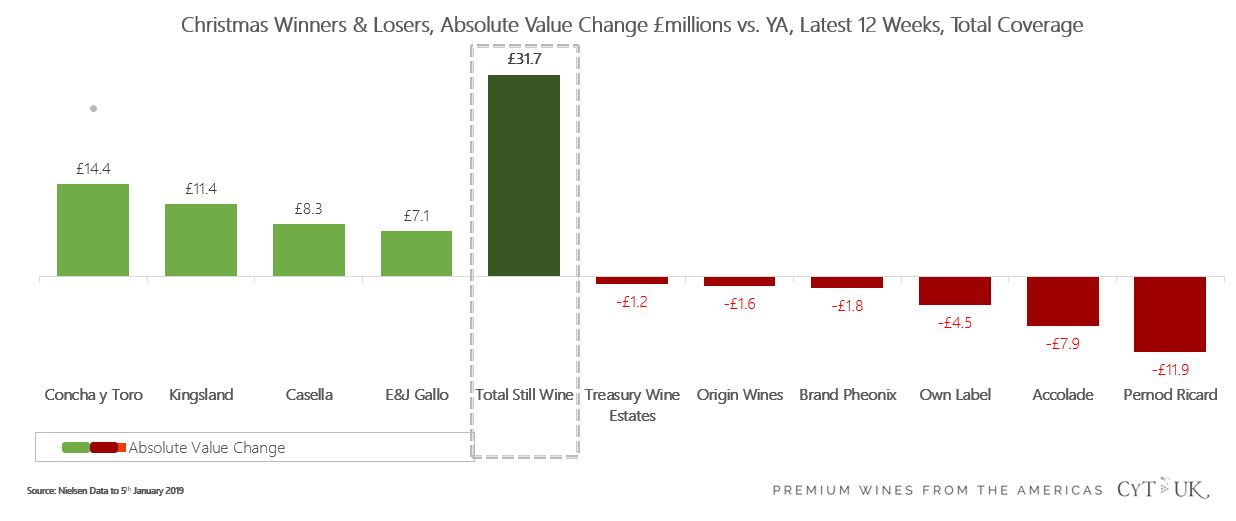 Concha y Toro UK General Manager Simon Doyle commented
"These excellent figures are very much a result of having a consistent business strategy. We are completely focused on adding value to the category by having brands that appeal to consumer needs and occasions."
Commercial Director Clare Griffiths says
"I'm so proud of this result for this key period, which we've achieved through our market-leading brands, driven by substantial and continued investment in them. We aren't resting on our laurels though; 2019 will see a whole new program of marketing activities supporting these #1 brands, and pushing on for our ambitious household penetration targets across Casillero, Trivento and Cono Sur. We also look forward to continuing to work in partnership with our key customers to drive wine category value sales this year."
You can read an in-depth interview with Concha y Toro UK General Manager Simon Doyle in Drinks Retailing News here.