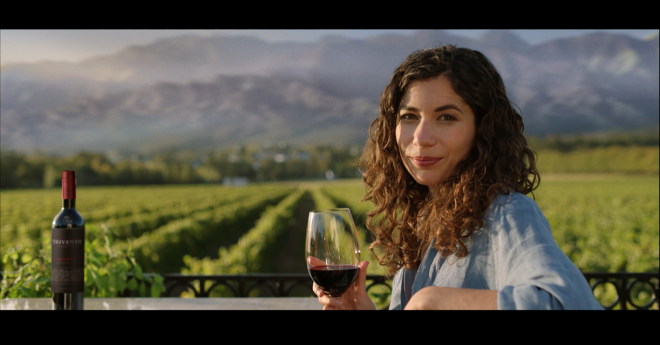 Number 1 Argentinean wine brand launches latest "Bold Discoveries" ad supporting premium tier Malbec on video on demand (VOD) from November 15th
20 second ad will be shown on ITV Hub, All4 and Sky On Demand
Trivento Private Reserve Malbec is the #1 premium Malbec, growing at 34.8% in latest 52 weeks, 68% in latest 12 weeks*, now worth £10M in Retail Sales Value
Partnership with Channel 5 continues to drive excellent awareness for the brand
Trivento, the number one Argentinean wine brand**, is proud to announce a brand-new advertising campaign for its premium tier, Private Reserve Malbec.
Trivento, which has seen its brand sales (+32% by value) and household penetration (now at 7.5%) both grow at a stunning rate in the past year, continues its major marketing investment in the UK market to support its strong brand position. The new 20 second ad, the latest in the 'Bold Discoveries' series, airs from 15th November to 24th December, reaching 42% AB Adults, who are premium 'Food & Wine Enthusiast' consumers, during the festive period. The campaign is set to deliver 5.7m impressions on catch-up programmes such as Gogglebox, Mare of Easttown and Bancroft.
Trivento Marketing Manager Preety Johl says:
"There's incredible growth momentum behind Trivento. We've experienced a step-change in our brand awareness over the last 12 months, and with this heavyweight Private Reserve campaign, we're excited to drive our premium tiers further, at a time where shoppers are looking for a special wine to share with their loved ones this festive season."
*NielsenIQ Scantrack, value sales 52w to 9.10.21
**Kantar Panel, 52w ending 3.10.21