Our major overview of the wine category in the UK revealed some interesting insights:
Flavoured wines are growing ahead of the overall wine category at +6.5%
Under 45s are drinking less wine but represent over 1/3 of sales of flavoured still wine
There is a continuing trend towards alcohol moderation
Reluctance to open a whole 75cl bottle is stated as a major reason for not drinking wine
There is a large group of 22-29 year-olds both male and female who currently shop within Spirits, Premium Ciders and Beers, but are risk averse when it comes to wine
Taking these together, our innovation teams here in the UK and in Chile put their heads together and came up with Jacked.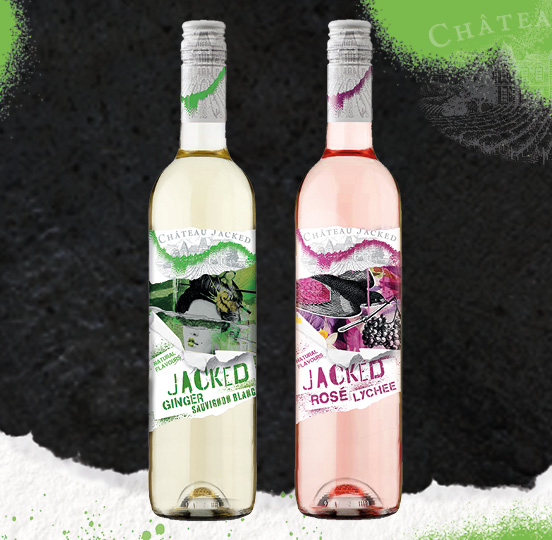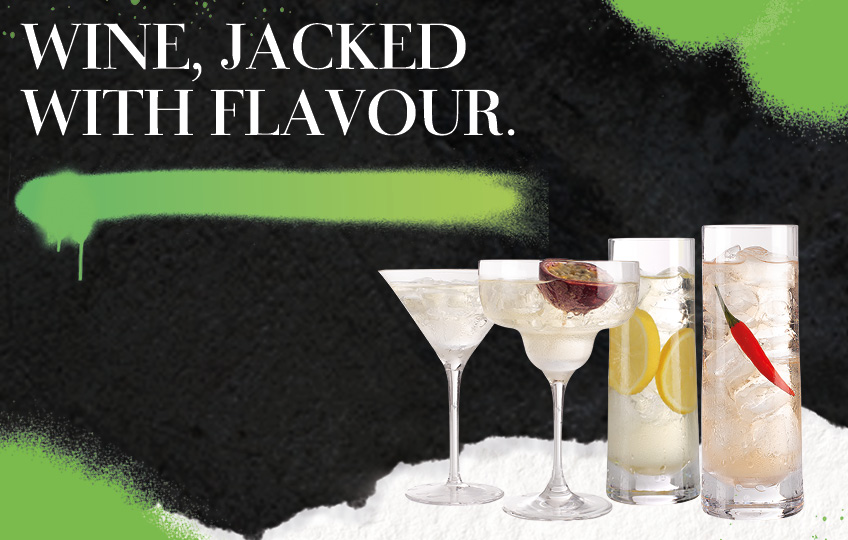 Jacked is a range of aromatised wine-based drinks, based on quality wine sourced from Chile and using natural flavours such as ginger and lychee.
Jacked is unlike other flavoured wines, for several reasons – it is made from quality Chilean white and rosé wines at normal wine alcohol percentage (12.5%), and it is flavoured with natural flavourings.
Sauvignon Blanc flavoured with ginger.
Rosé flavoured with lychee.
It is packaged in 50cl bottles, addressing the evidence that many people were put off buying or opening a full 75cl bottle of wine.
The label incorporates a unique 'tear-off', where purchasers can reveal the original 'Jacked' artwork underneath.
Jacked was launched into UK retail in September 2018.
Brand Page