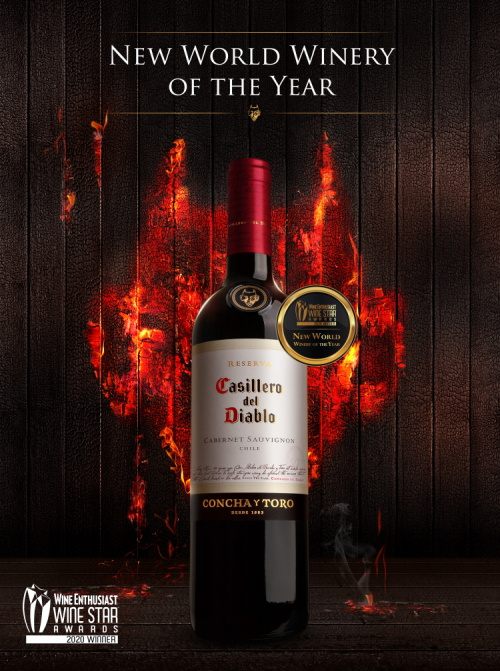 Casillero del Diablo is celebrating being awarded the title New World Winery of the Year by the American magazine Wine Enthusiast in this year's Wine Star Awards.
Each year, across 15 categories, the publication's editors recognise and honour the people, companies, brands, and regions that have made outstanding achievements in the world of wine and spirits.
The winners are chosen each year based on various factors, such as their impact on consumers and sales channels, commercial success, company or brand vision, and industry trends.
"I've been working at Concha y Toro winery for more than 20 years with Casillero del Diablo, and I have witnessed this brand's evolution and growth. I feel proud of this award, as it reflects the extraordinary work we have done over decades," said Marcelo Papa, Technical Director of Concha y Toro.
Wine Enthusiast said the award reflected "its commitment to making Chilean wines accessible to the world, and its innovation without losing tradition."
The full list of winners of this year's Wine Stars Awards is here.
This recognition joins others that Casillero del Diablo has received, such as being included among the Most Powerful Brands in the World by the consulting firm Wine Intelligence, and recognised on more than one occasion as one of the Most Admired Brands in the World by the publication Drinks International.