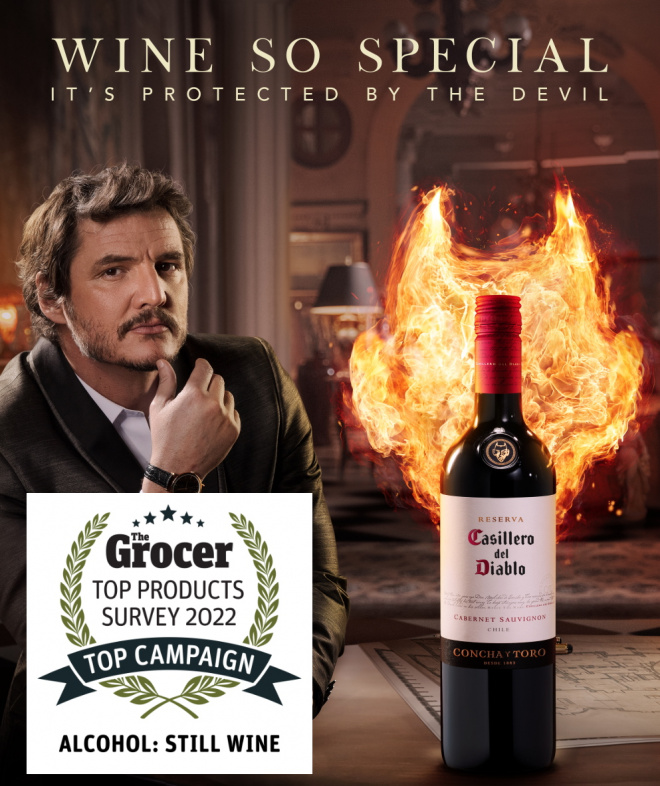 Casillero del Diablo's World's Greatest Thief Campaign, starring Pedro Pascal, has won Top Wine Campaign of the Year 2022 from The Grocer magazine.
The ad faced fierce competition this year, with new campaigns introduced across a number of wine brands, so this represented an even greater achievement for this well-established brand.
The Grocer said:
"Smouldering Chilean-American actor Pedro Pascal fronted the wine brand's biggest TV push to date. The high-production ad reached nearly half of British middle-class audiences an average 3.4 times, with big budget spots during primetime shows such as The Celebrity Great British Bake Off. An activation with Sky Cinema saw Pascal present his 'Top Films for a Great Night In', furthering the reach of this classy campaign."
You can watch the ad here.