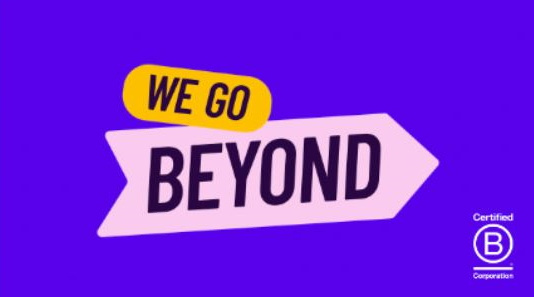 Concha y Toro joins over 6,000 other B Corporations globally in celebrating B Corp month in March. Under the banner "We Go Beyond", B Corps everwhere are sharing the ways in which joining the B Corp community helps to drive positive change in their business. We spoke to Valentina Lira, Director of Sustainability for Concha y Toro, about the certification.
Why did Concha y Toro decide to embark on B Corp certification?
Valentina:
"We were looking for a global way to talk about sustainability. Most of the sustainability standards in the industry are focused just on the wine industry. It was a journey to find the standard that was international and also focused not only on environmental concerns, but also social, workers, customers and governance. B Corp has a holistic approach and is also very active."
Why does being a B Corp matter?
"Because when you are a B Corp, you are engaged with generating positive impact for all of your stakeholders and contributing to a better world. Your business remains as the core but you start using it as a force to introduce changes in your society, to help making a difference. This impact has to be measurable in all the different aspects of your business, hence you start to visualize the impact those actions are generating for you as well. This virtuous cycle is now part of our mission, taking care of all stakeholders and shareholders is the main focus."
The B Corp certification involves an in-depth assessment of every aspect of a company, comprising its actions regarding its customers, its workers, the community, the environment, and the governance of the business. B Corporations must amend their articles of association to to reflect these commitments.
Concha y Toro was certified in April 2021, joining thousands of businesses from every industry worldwide. Search other B Corps here.
We'll share more on our B Corp journey during March.