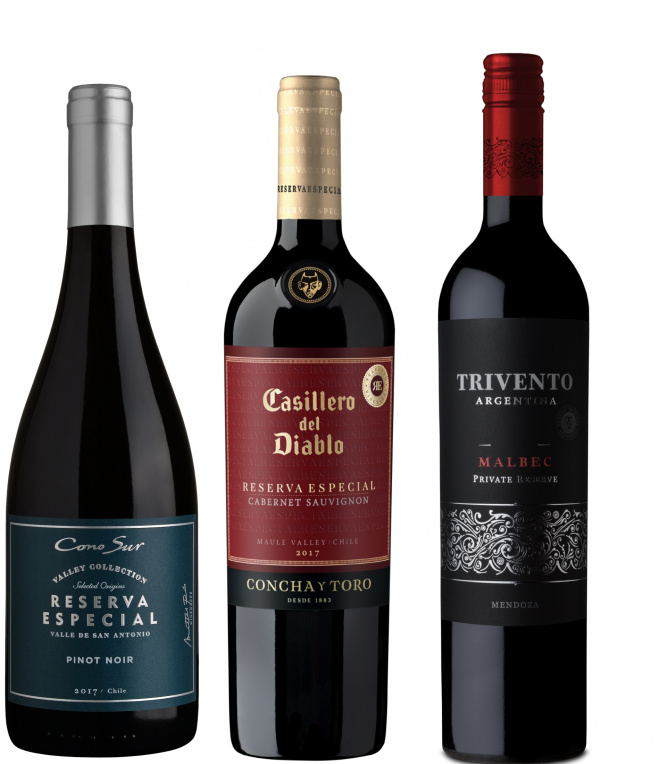 Concha y Toro UK, the UK subsidiary of South America's largest winery, reports positive gains in sales value for its premium range tiers.
The company has focused on premium ranges of its market-leading brands as a means of driving more value into the category. For Casillero del Diablo, Trivento and Cono Sur, the producer has seen sizeable value growth in the new wines which sit above its more established ranges.
Concha y Toro UK Commercial Director Clare Griffiths explains;
"All three of our leading brands are in double digit growth based on the latest 12 week data. What we've seen additionally is that their premium tiers are over-delivering on value growth compared to their value share. For example, Casillero del Diablo is showing 16% value growth overall, and the new premium Reserva Especial Cabernet Sauvignon, introduced in 2018, has contributed 7% of absolute value growth from a single sku.
"This is mirrored with Cono Sur, where the Reserva Especial and 20 Barrels tiers together account for roughly 10% of Cono Sur's value share, but 21% of the value growth in that brand."
Meanwhile Trivento's Private Reserve Malbec, introduced in 2017, is now accounting for 20% of the value growth in the Trivento brand, the UK's #1 Argentinean wine brand. Private Reserve has grown over 107% versus the same period a year ago, and is outstripping even the brand's positive value growth of +34.7%.
Griffiths continues:
"This is really positive both for our brands and for our customers, to see more value injected into the category from encouraging the consumer to trade up."