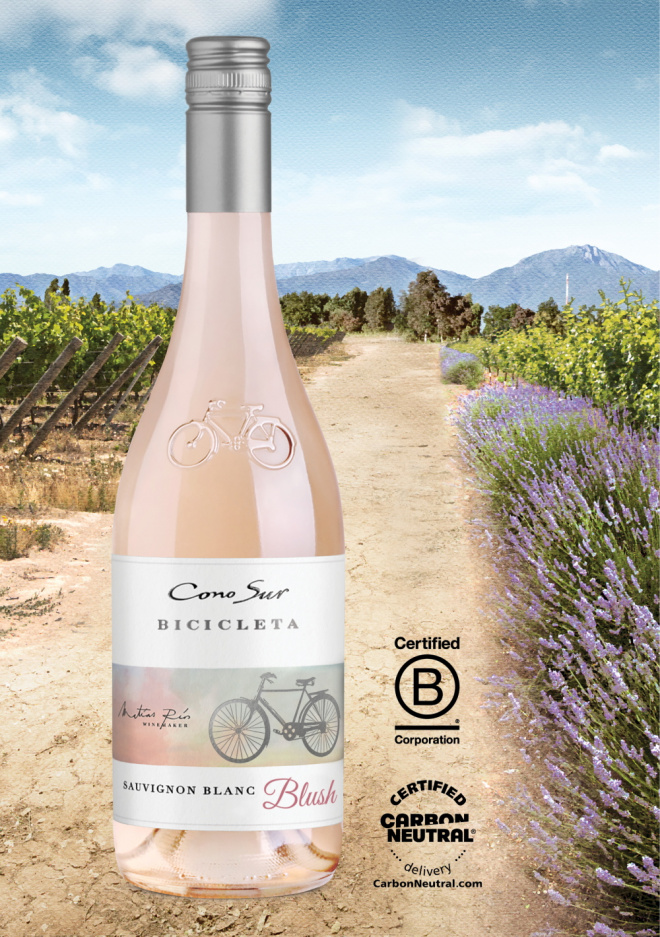 Cono Sur is delighted to announce the launch of a new Sauvignon Blanc Blush into its Bicicleta range.
The wine is predominantly Sauvignon Blanc, with just a splash of Cono Sur's trademark Pinot Noir to add berry hints and give it a gorgeous light pink colour.
Cono Sur Sauvignon Blanc Blush has just launched in Nisa stores and online via Ocado, with further retailer listings to follow soon.
Cono Sur Marketing Manager in the UK Heather Jones says
"This delicious new wine is perfectly pitched to meet wine drinkers' taste for both Sauvignon Blanc (which is by far the UK's top-selling grape variety) and for rosé too. We know that rosé shoppers 'buy with their eyes,' and we think its pale pink appearance and sleek design will really appeal, and we're sure that fans of Cono Sur will welcome this stylish addition to the range."
Winemaker Matias Rios describes the Sauvignon Blanc Blush as
"Crisp and expressive with citrus notes of grapefruit and tropical fruits. A touch of Pinot Noir adds hints of cherry, strawberry and raspberry which perfectly complement the Sauvignon Blanc for a balanced and refreshing wine. Enjoy as an aperitif or with light salads and seafood dishes."