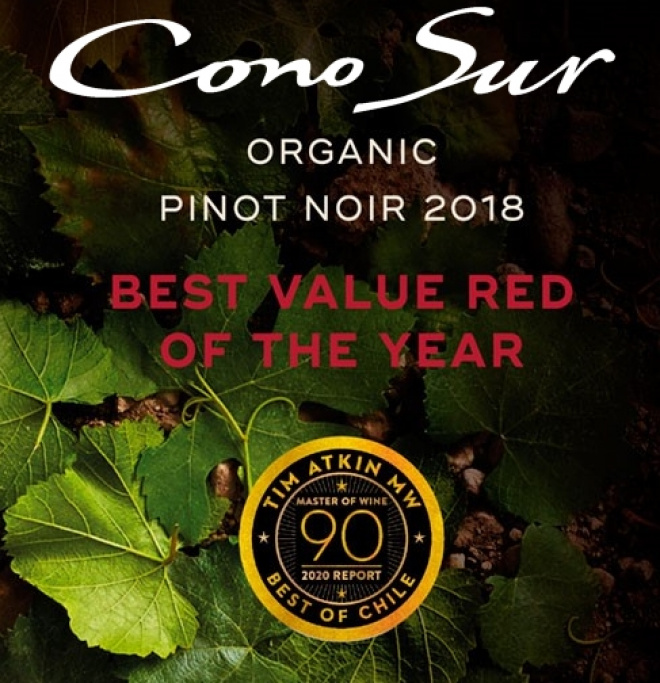 Tim Atkin MW, one of the wine world's most respected commentators, has singled out Cono Sur's Organic Pinot Noir 2018 for amazing praise, in his latest Chile report.
Atkin, who travels to Chile each year to meet with winemakers and taste over 1,000 wines in compiling his report, nominated the Organic Pinot Noir as his 'Best Value Red Wine of the Year'.
He says
"Is this the best value Pinot Noir in the world? It's certainly in with a shout. Marrying fruit from Chimbarongo and San Antonio, aged in 5% new wood, it's juicy, floral and savoury with
medium body and succulent raspberry and red cherry fruit. It's also organically farmed."