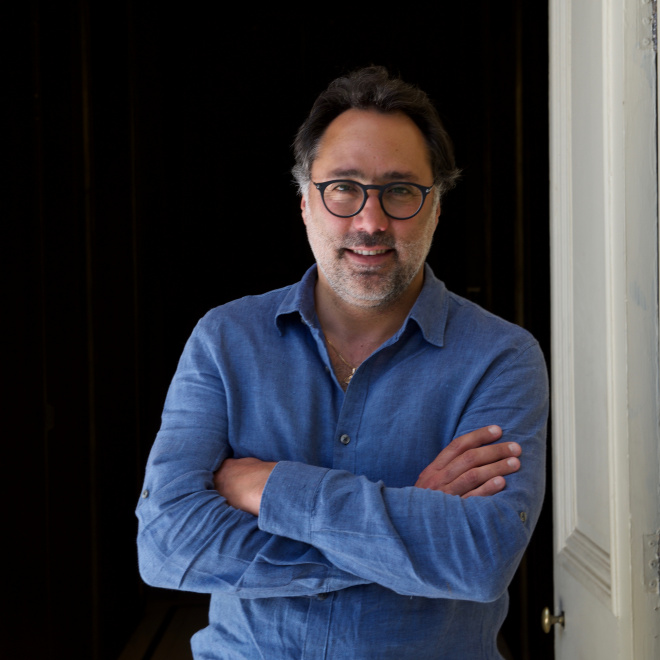 (picture credit: Tim Atkin MW)
Concha y Toro's Chief Winemaker, Marcelo Papa, has been named Winemaker of the Year by wine journalist Tim Atkin MW in his 2019 Chile Special Report. This award was the top distinction given by the British critic, and reaffirms Papa's position as one of the most prominent winemakers in the world.
Marcelo Papa responded to the news:
"I'm very pleased, it's a greater honour to receive this acknowledgment. We're in the middle of the harvest, and I would like to highlight that this award is not only for me, but for the entire team that participates in the winemaking process. I'm the public face, but this acknowledgment is for Viña Concha y Toro," says Papa.
Tim Atkin commented:
"Marcelo Papa runs Chile's biggest winery, Concha y Toro, with talent and dedication, marshalling a great team of oenologists and producing high-quality wines at every price level. He also makes the best espresso in Chile!"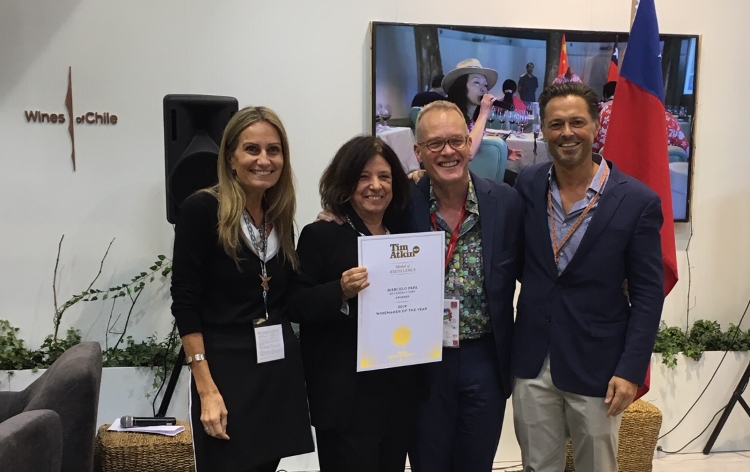 The award was announced on March 18 at the ProWein trade fair in Germany, and was received by Viña Concha y Toro's Origin Wines Marketing Manager Isabel Guilisasti and Corporate Export Manager Cristián López on behalf of Marcelo Papa. They are pictured above with Angelica Valenzuela, Commercial Director of Wines of Chile (far left), and Atkin (second from right).
Marcelo Papa has established an outstanding career in numerous awards that he has received. He graduated in agricultural engineering from Pontificia Universidad Católica de Chile, and joined the company in 1998.
Following two decades as the winemaker responsible for the Marques de Casa Concha and the world famous Casillero del Diablo brands, at the end of 2017 Marcelo was named Technical Director of the whole winemaking team at Concha y Toro.
Tim Atkin MW is one of the world's leading wine critics and his special reports from various global wine regions are considered among the definitive views of the world of wine.