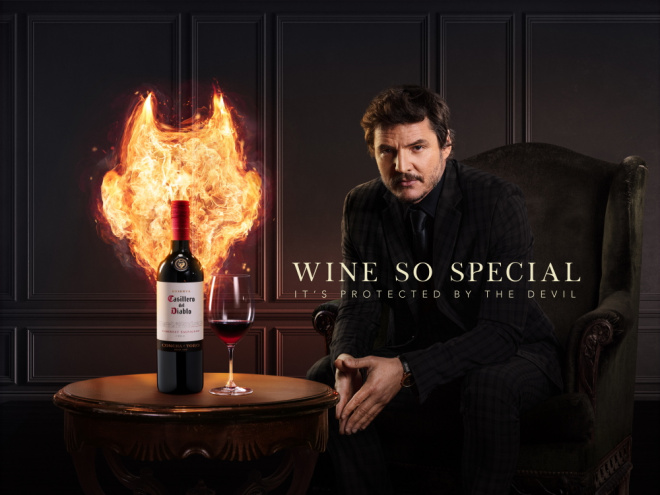 Chile's leading wine brand Casillero del Diablo has unveiled its latest TV campaign and it is the biggest one yet. Premiering during Friday's prime time slots on 1st October, the latest instalment of The Wine Legend sees Chilean- American acting sensation Pedro Pascal star as the world's greatest thief in the most ambitious campaign to date for the brand.
Casillero del Diablo is no stranger to stunning cinematographic advertising campaigns and artistic visuals and this time is no different. The striking TV campaign will run throughout October as an integrated campaign on TV across both terrestrial and digital channels supported by BVOD, digital and social media.
The wine brand has also leveraged its long-term partnership with Sky Cinema to extend into a cross-platform activation across Sky Media. This activation offers customers an exclusive feature, Pedro Pascal's Top Films for a Great Night In in association with Casillero del Diablo, which will be accessible through Sky Media's On-Demand platform and amplified across Sky's social platforms.
UK Marketing Manager for Casillero del Diablo, Claire Raine, adds "We are very excited to be launching our biggest TV campaign yet, which underlines the ongoing commitment and investment in the brand. Storytelling is so important to brand building, and with Casillero del Diablo currently at its highest ever level of penetration (11.3%)* in this country and with our long-standing partnership with Sky Cinema reinforcing the link with movies and TV, having someone whose profile is as high as Pedro Pascal involved with Casillero del Diablo is fantastic for the brand."
Watch the full ad here.