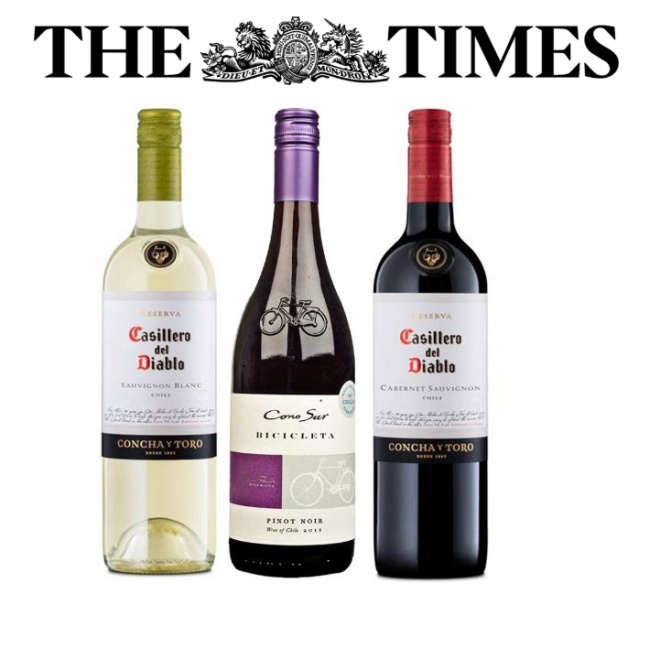 Renowned wine critic at The Times, Jane MacQuitty, has written a piece about 'off licence wines' in her weekly column. Focusing on the 'last-minute dash to the corner shop', Jane recommends some of the better bottles regularly available.
From her choice of 'Top 5 Off Licence Wines', 3 are from Concha y Toro brands: Casillero del Diablo Reserva Sauvignon Blanc and Cabernet Sauvignon, and Cono Sur Bicicleta Pinot Noir.
Jane describes the wines she has chosen; Casillero del Diablo Reserva Sauvignon Blanc 2018, "Concha y Toro's tasty Casillero range includes this zesty, flowering currant '18", the Cono Sur Pinot she calls "mouthwatering, plummy, gamey pinot noir" and for the Casillero Cabernet Sauvignon she says "This raisiny, herbaceous cabernet is Casillero's most popular drop."
The whole article appears here: Subscription is needed.