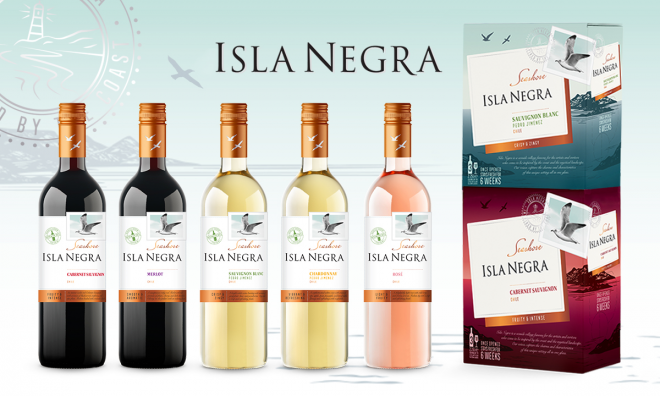 Isla Negra, a Top 10 wine brand*, has launched a redesign which incorporates a substantial reduction in bottle weight. The brand, which is worth over £1 Million in retail sales value in the UK annually*, has five main skus in the market (Cabernet Sauvignon, Merlot, Sauvignon Blanc / Pedro Jiminez, Chardonnay, Rosé). The new bottle weighs in at 345g, which is a saving of 45g versus the previous bottle.
The new label shows the iconic seagull in full flight and is emblematic of the coastal location which is the inspiration for Isla Negra wines. The new design features a tasting note for each wine on its front label.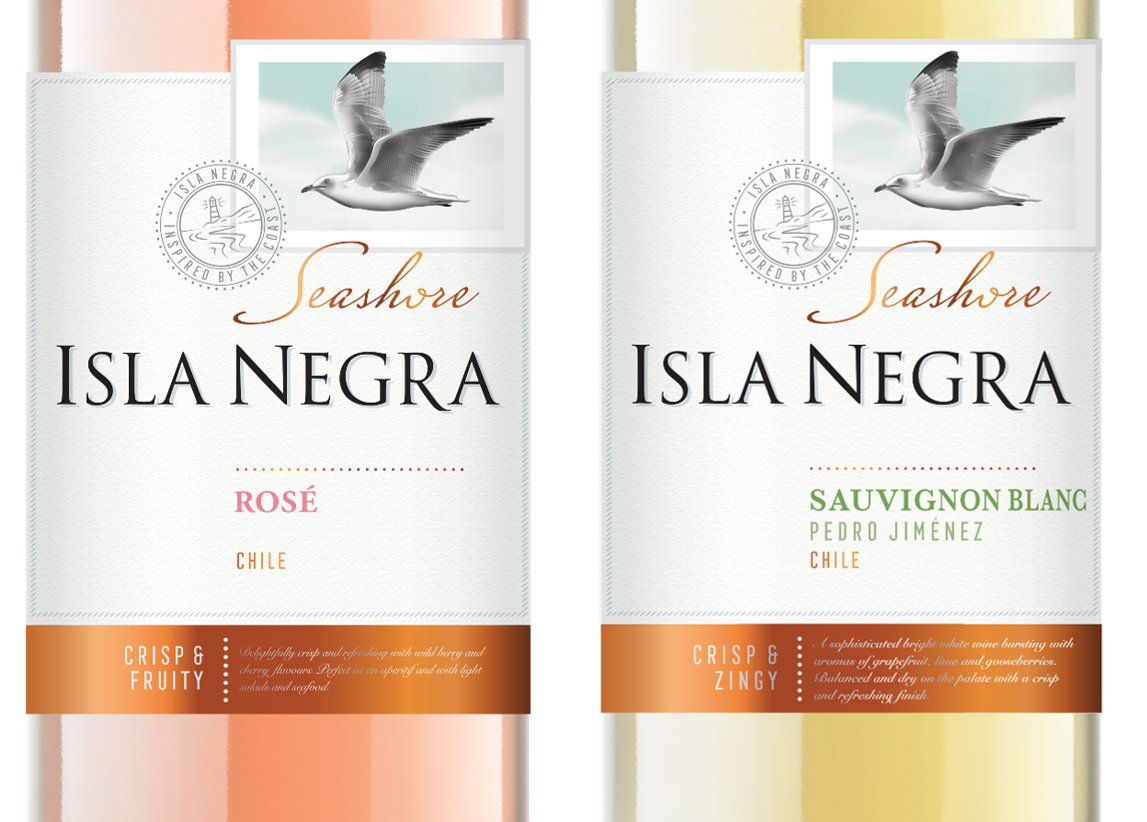 Isla Negra is B Corporation certified, and research has indicated that consumers would always seek out environmentally friendly wines where they were available.
Senior Brand Manager for Isla Negra in the UK, Heather Jones, says
"After 10 years in the current design, it was definitely time for a refresh for this well-loved wine brand, and we're really pleased with the clean and simple lines of the new label, and the opportunity to move to an even lighter weight bottle. At our current rate of sale, this will represent over 9000 kilos of glass not produced each year."
The design has fared well in research testing, with the new look outscoring the previous in every category (including purchasing intent, likeability and ease of understanding). Regarding the carbon footprint reduction, the majority of respondents said they would choose a lighter weight bottle over a heavier one if it reduced carbon emissions. (source: Toluna, Total Respondents: 552)
*Nielsen IQ, Total Market, value sales 52w to 21.5.22