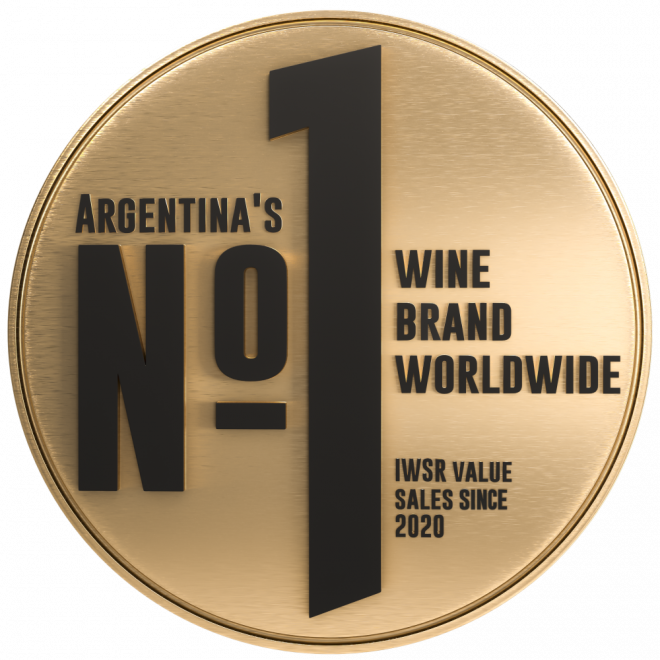 Trivento is proud to announce that for the second year running, it has been named "the N°1 Argentinian wine brand by value in the world" having achieved $270 million in retail and e-commerce sales. These results were presented in the latest report from the global market research consulting firm IWSR.
"We work hard to position Trivento as the Argentinian brand that is most valued worldwide and this achievement shows us that we are on the right path," says Trivento CEO Marcos Jofré, Trivento CEO.
In the UK, Trivento has been the #1 Argentinean brand by value for several years, and Trivento Reserve Malbec is currently the #1 selling wine SKU in the entire market (Nielsen IQ, Total market). Trivento, which is also a Top 10 wine brand, has recently expanded its range with the addition of a White Malbec, which follows a very successful launch of Malbec Rosé onto UK shelves in 2021.
Founded in 1996 in Mendoza, Argentina, Trivento has grown steadily to eventually become the leader in Argentinean wine brands by value two years ago. "The success we have reached is the result of a consistent strategy over time, leading to strengthen Trivento´s positioning as a referent point of Malbec wine in the world", states Felipe Rossel, Global Marketing Director at Trivento.
You can read more about Trivento and its brands here.