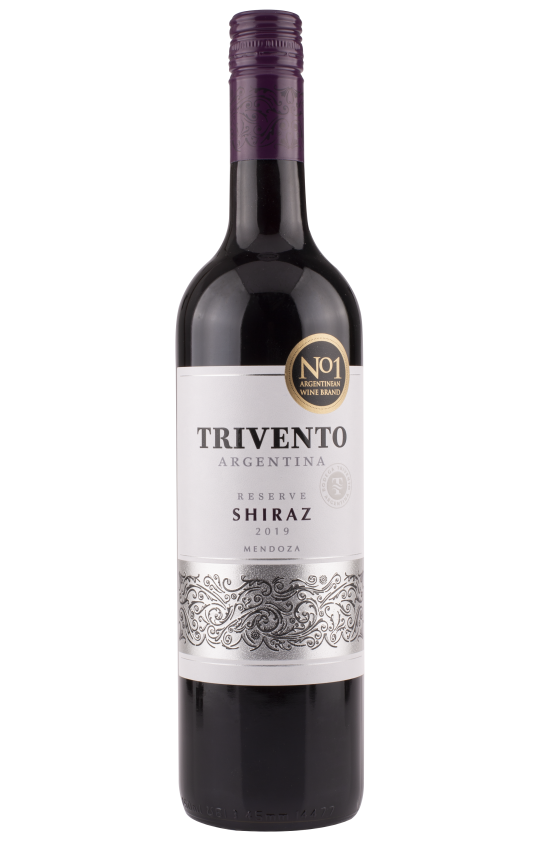 Concha y Toro UK are pleased to announce the launch of a new wine from Argentina's best-selling brand Trivento. Trivento Reserve Shiraz is a complement to the hugely popular Reserve Malbec and Private Reserve Malbec which have delivered impressive sales for the brand in recent times.
Concha y Toro UK have seen unprecedented growth for their Argentinean brand over the most recent 52-week period. In total market, its value sales have grown above 52%*, and it is in significant (>30%) growth in both grocery multiples and impulse channels.
Trivento's household penetration – the number of households buying the brand - recently reached its highest ever figure of 5.6%**
The Shiraz grape is, along with Merlot, the only red grape variety still outselling Malbec in this market.
Winemaker Maximiliano Ortiz says
"Argentina's Shiraz has grown and expanded remarkably the past decade. It adapts very well to the higher sunshine and cooler regions of Mendoza, such as the Uco Valley.
"Trivento Reserve Shiraz shows beautiful crimson colour, full body, floral aromas, ripe black fruits and spicy notes of smoke and vanilla."
* Based on Nielsen RMS absolute value sales and change data for the Total Still Wine category for the 12-month period ending 11th July 2020, Total Coverage Great Britain total retail market (Copyright ©2020, Nielsen)
**Kantar Worldpanel – Total Market, 52 w.e 12.07.2020