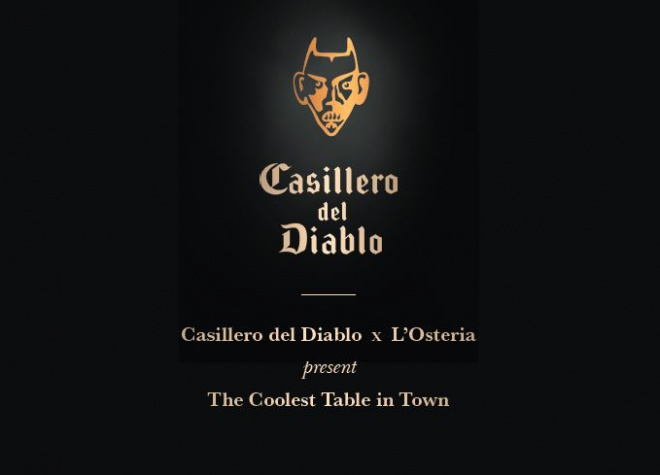 The UK's number one Chilean wine brand, Casillero del Diablo, has made the most of the heatwave as it welcomed white wine lovers to 'The Coolest Table in Town' for three days.
Since the easing of lockdown restrictions and reopening of the nation's favourite pubs, bars and restaurants, it has been near impossible to book a table, especially outdoors. With temperatures soaring in July, Casillero del Diablo worked with creative agency Publicis•Poke to develop an ingenious way of keeping diners cool during the summer heat.
The Coolest Table offered guests an exclusive three course meal and Casillero del Diablo white wine tasting pairing experience, with a handy addition of a button that releases a fine cooling mist so that diners can keep cool during the summer heat. The special installation tables were produced and installed by Out of Home (OOH) media and infrastructure company Clear Channel UK.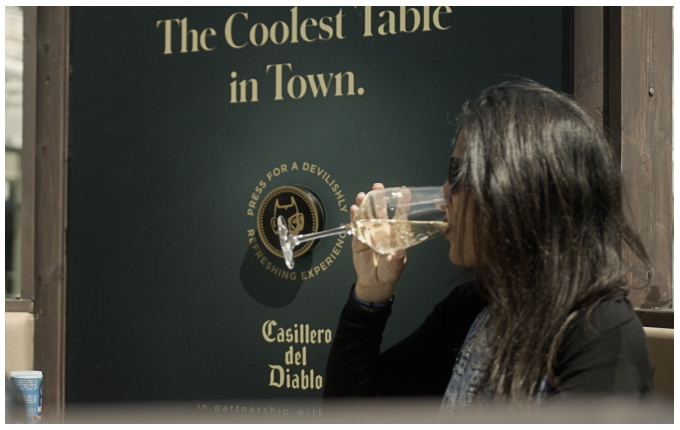 'The Coolest Table' campaign activation has been brought to life thanks to a collaboration between Publicis•Poke and PR agency Red Consultancy, which was responsible for consumer and influencer engagement, wine tasting pairings, and arranging the partnership with the Restaurant L'Osteria in Southampton where the table was built.
Claire Raine, Marketing Manager for Casillero del Diablo, said: "Casillero is famous for our red wines which are enjoyed by many around the world. But with the sun now turning up the heat, you can't beat a glass of chilled white wine. The south is the white wine lovers' capital of the UK, so where better to create an opportunity for our customers to take a seat at the Coolest Table in town?"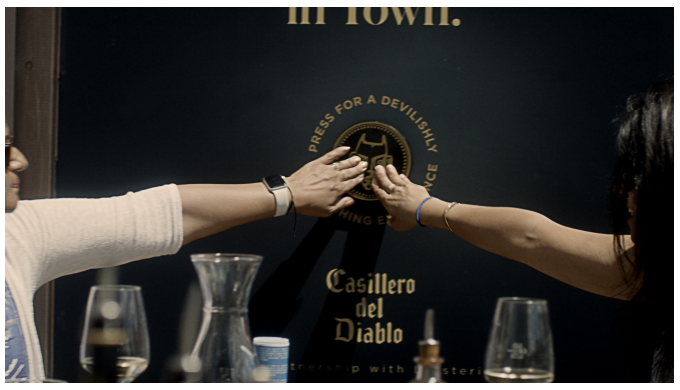 The Coolest Table is part of Casillero del Diablo's 'Summer White Wines' campaign and is the first time its parent brand, Concha y Toro UK, has invested in a nationwide campaign that specifically supports a range of white wines.