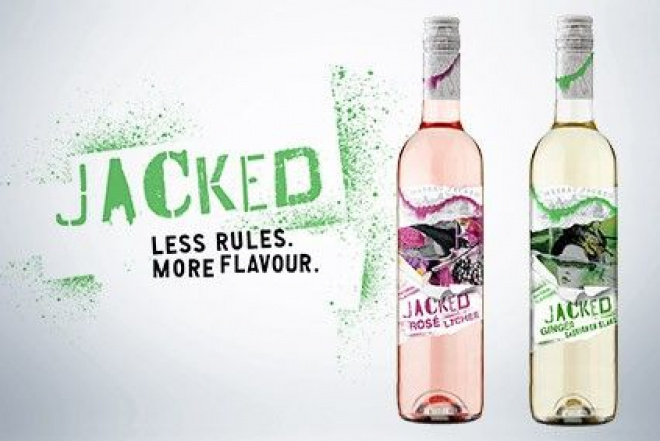 Jacked, the branded fruit-flavoured wine drink, is celebrating double success in the latest Harpers Design Awards. The innovative Jacked bottles, which include 'tear away' packaging, were recognised by the judges, who described the packaging as a "unique and intriguing proposition" "impactful and original", with "lovely detailing, embossed, texture, finishes." The judges awarded a Silver medal for Jacked Sauvignon Blanc with Ginger and a Bronze for Jacked Rosé with Lychee.
The Jacked concept has been developed by Concha y Toro's specialist New Product Development teams in the UK and Chile, following extensive research and consumer insight. The Harpers Design awards are an annual celebration of the best branding and packaging design the drinks industry has to offer.
Preety Johl, Senior Customer Marketing Manager at Concha y Toro UK says:
"We're incredibly pleased to be recognised for the effort that went into this ground-breaking design. The label with its unique 'tear away' also creates real standout on shelf."
Read more about the innovation which led to the creation of Jacked here.